Welcome to the Women's Equality Party Conference 2020
Build Back Equal
15th - 18th October


Online
H I G H L I G H T S
*Please note, not all events are displayed below. Download the full programme above!
H E A D L I N E R:
LAURA BATES
Saturday 17th October - 5pm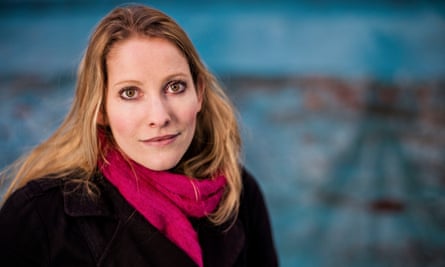 T H U R S D A Y
1 5 T H  O C T O B E R
08.30 - 09.00


11.00 - 12.00


12.00 - 13.00

Conference Opening


The Great Unknown

Conversation With 'Cynthia Enloe'

Official opening of the 2020 conference

Unanswered questions about Covid

Feminist critiques of militarizing Covid-19

Hannah Peaker
Catherine Mayer

Dr Hannah-Barham Brown
Dr Nisreen Alwan
Kathryn de Prudhoe
Rebecca Manson Jones

Cynthia Enloe
13.00 - 14.00


14.30 - 15.30


17.00 - 18.00


Run That Bias Again

Is It Time For A Caring Economy?

Generation Climate Change

How we Build Back Equal post-Covid

Exploring WBG report 'Commission on a Gender-Equal Economy'

Young women leading the climate change revolution

Jude Kelly
Miatta Fahnbulleh
Mary-Ann Stephenson
Kate Raworth
Mandu Reid

Shola Mos-Shogbamimu
Diane Elson
Duncan Fisher
Women's Budget Group

Sellisha Lockyer
Dominique Palmer
Fatima Ibrahim
F R I D A Y
1 6 T H  O C T O B E R
09.00 - 10.00


10.30 - 11.30


12.00 - 13.00


Deputy Leaders Report

Covid Epiphanies

Fight Like A Girl

Get the insider scoop and put your questions to our Deputy Leaders

Join this mini festival of ideas birthed during Covid

How to fight employment discrimination

Daniella Jenkins
Christine Dean
Hannah Barham-Brown
Tabitha Morton

Kathryn Adkins
Tripple Cripples
Kym Oliver
Jumoke Abdullahi
Leslie Kern
Barb Jacobson


Harini Iyengar
Karen Jackson
Sian Elliott
Emily Clark
14.00 - 15.00


16.00-17.00


19.45 - 20.15


Prison Abolition Is A Feminist Struggle

Dying To Give Birth: Racism In Maternal Healthcare 

Build Back Equal With Miss Yankey

Should women's prisons be abolished and what should be in their place?

How maternal healthcare racism has been ignored & how to end the crisis

Spoken word artists join forces in this bespoke performance for WEP

Chris Paoaros
Kemi Ryan
Naima Sakande
Dr Kate Paradine

BAME Caucus
Christine Dean
Carol Cooper
Jenny Douglas
June Eric-Udorie
Endy McKay

Esi Yankey (Miss Yankey)
Yasmin Ali
S A T U R D A Y
1 7 T H  O C T O B E R
10.00-11.30


12.00-13.00


13.30-15.30


Leader's Speech To Conference

The Mother of All Crises

Party Business (1/3)

Kay Wesley will introduce Mandu Reid for her first Leader's Speech

How we found ourselves in the 1970s and had we ever left?

See Politics live in action and add your voice to the debate

Kay Wesley
Mandu Reid

Celine Thomas
Joeli Brearly
Neil Leitch
Hannah Peaker



Mixed
17.00-18.00


18.00-19.00


21.00-22.30


H E A D L I N E R
Laura Bates

Activism In An Age Of Isolation

Join our headliner, Laura Bates, founder of The Everyday Sexism project, to discuss whether men really do hate women.

Hear from the activists shaping this era of disobedience

An evening of SHElarity! 

Laura Bates

Tabitha Morton
June Barrett
Sarah Corbett
Rosemary Frazer



Sandi Toksvig
Rachel Parris
Shappi Khorsandi
Sindhu Vee
Rosie Jones
S U N D A Y 
1 8 T H  O C T O B E R
09.00-09.30


09.30-11.30

12.00-13.00


Music As An Agent Of Change

Party Business (2/3)

Campaigns Coven

A journey through protest songs

See Politics live in action and add your voice to the debate

Activists pitch campaigns for a chance to win funding & support

Holly Cullen-Davies

Mixed



Cath Smith
Katherine Sladden
Ginny Butcher
Jenn Selby
Harriet Williams

13.00-14.00


14.30-15.30

15.30-18.30


Hustings

The Age We Live In

Party Business 3/3

Meet the candidates standing to join the Policy and Steering Committees

How Covid has impacted those over 50

See Politics live in action and add your voice to the debate

Emma Ko

Catherine Mayer
Kit de Waal
Emma Twyning
Karolina Gerlich

Mixed
*Please note, not all events are displayed above. Download the full programme below!